SEO Pros Helpline Hangout on Air!
This week we had a few issues on the technical side but we did manage to get the audio. Don't know if it was a result of the new recording technology or I zigged where I should have zagged. At any rate we were recording audio on another device so… lesson learned and thank sweet Jebus for the Social Sweetie's backup recording! In the future we will also be using Camtasia to backup the video.
Today SEO Pros announced that Miranda Miller, Eren McKay and AJ Kohn would be guest experts for SEO Pros Helpline on Air Hangout. Topics will cover G+, authorship & attribution and the new role of content in a post Google Penguin environment. Last week we discussed Link Building and this seemed to be the next logical step in refocusing your link building and development activity.
The guest experts are renowned for their content and Social expertise! We'll be starting the Hangout with a short interview and discussion with Terry Van Horne and Steve Gerencser as hosts. .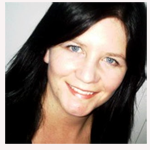 Miranda Miller
Miranda is Content Marketing Manager with TopRank Online Marketing. She started out on the web as an e-book and sales copy writer for Internet marketers and webmasters. Several years, blogs, and joint ventures later, Miranda studied e-commerce and began teaching Internet marketing and social media in an Industry Canada-funded position. Now, as the author of over 60 e-books, 300 client projects and thousands of articles and blog posts, she lives and breathes content creation as her niche in digital marketing. Miranda lives and works on the shores of Georgian Bay in Ontario, Canada.
Eren McKay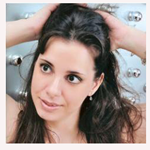 Eren Mckay is a social media strategist and SEO consultant. She loves helping business owners grow their following on social networks while also helping them implement techniques to gain more visibility and connect to their target audience. Her business site is Social Sweetie and her personal blog is Embracing Home.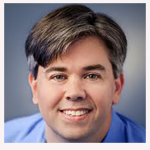 AJ Kohn
Owner,Blind Five Year Old, Marketing Land Columnist, SEOmoz Search Ranking Panelist. 20 years of marketing experience, with a successful track record of managing marketing programs – both online and offline.  Product strategist with a passion for iterative product development, fusing design and user experience with quantitative analysis. Author of the Ultimate Guide to Google+ SEO.
Resources mentioned in the Podcast
Resources mentioned in the Podcast